I love bicycles! (You know that, of course.)
I also love books.
And it amused me to come across the worry about bicycles hurting books from the first wave of mass participation in cycling.
I knew about the worry about cyclists and church-going. See Can good Christians be cyclists? (Joke, sort of)
See Moral Threat of Bicycles in the 1890s.
Another charge against the cycling craze was that people were spending their Sundays—often the only work-free day of the week—on bike rides rather than at church. Already, male church attendance had been on the decline. As a sport open to both women and men, cycling threatened to leave preachers with congregations made up of only the sick and the elderly.
But I hadn't heard about the book worry about cycling. Not only does it eat up your book reading leisure time, it makes you too tired to read afterwards.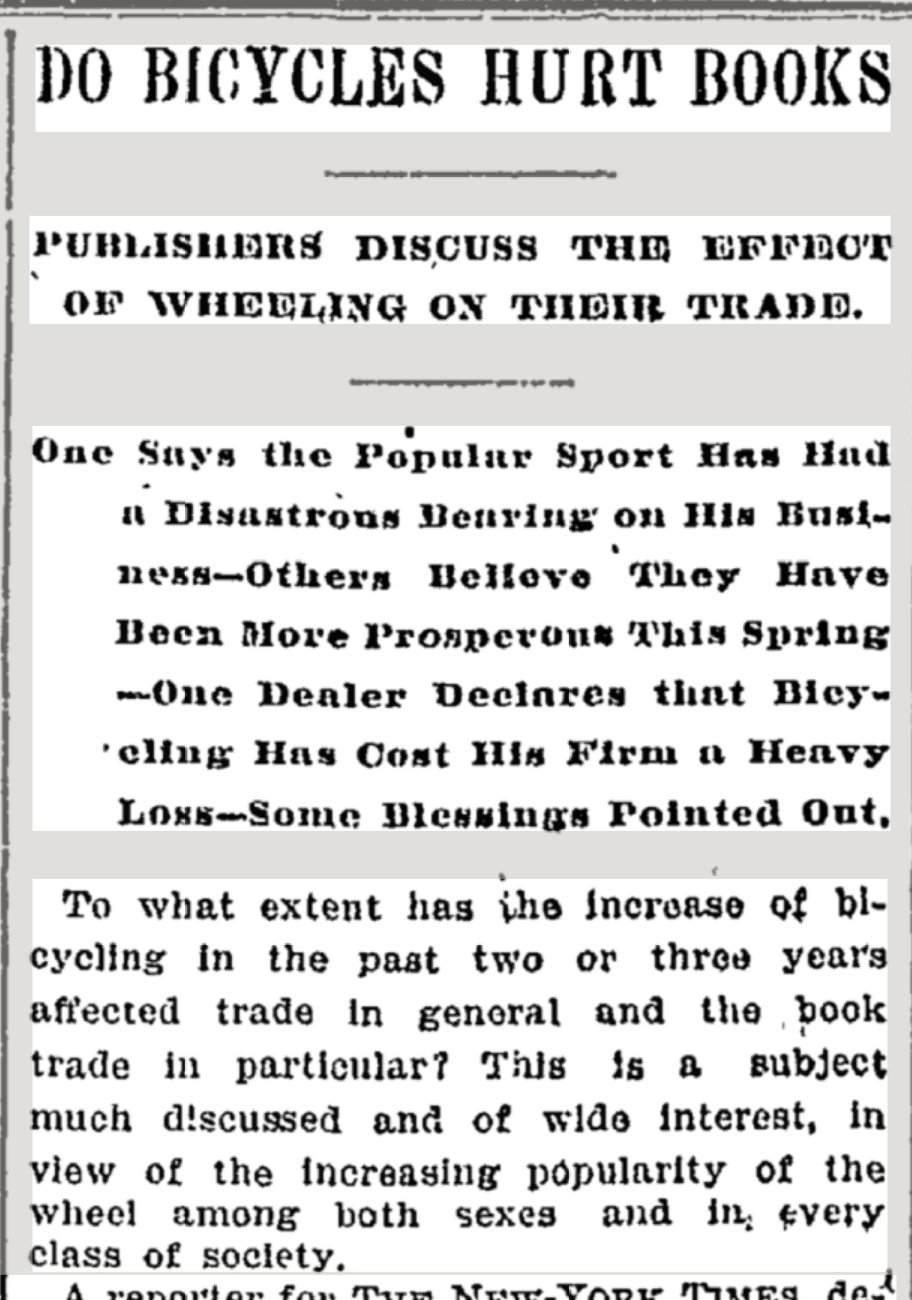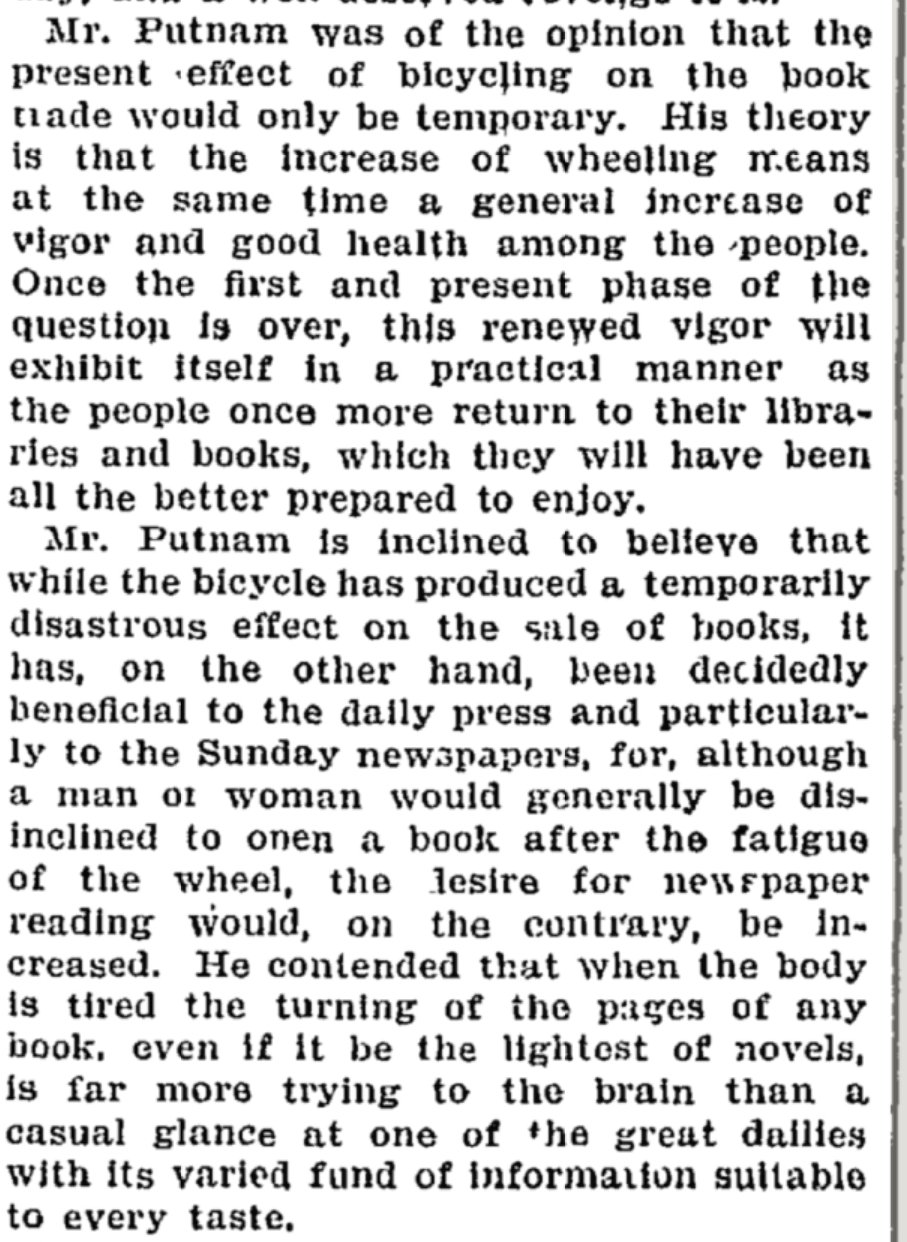 I sometimes even love to combine bikes and books, reading books about riding bikes.
I'm looking at this list, On your bike: the best books to celebrate the cycling boom
Do you have a good one to recommend?