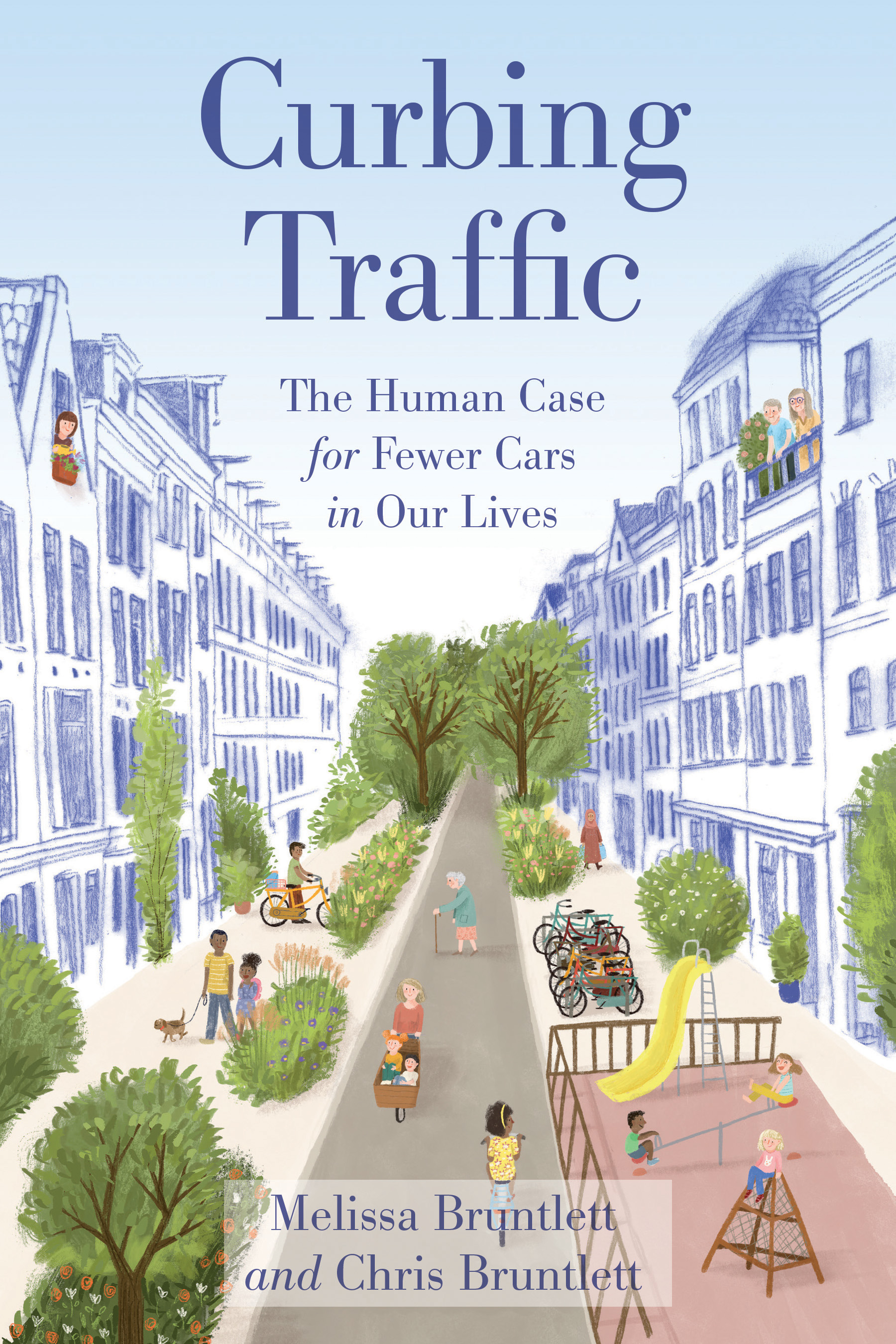 Melissa Bruntlett and Chris Bruntlett's new book Curbing Traffic: The Human Case for Fewer Cars in our Lives is coming out this summer. Curbing Traffic argues for an end to auto-dependency and supremacy, through the lenses of equity, well-being, resilience, and social cohesion.
Find out more about the book here.
It's also part of their case for a low car city that a low car city is a feminist city. It's better for our mental health, it fosters social trust, and it enables people of all ages and abilities to travel in an independent, safe and comfortable way.
Those are themes close to my heart and I've shared them here on the blog: Safe cycling is a disability rights issue and Bikes as mobility aids: Another reason to prioritize cycling infrastructure and Thinking about cargo bikes and gender.
I love the images below–from Melissa Bruntlett and Chris Bruntlett's twitter–@modacitylife.
Enjoy!